GET BACK TO YOUR PRIME IN '22
"It works like magic...but the science is real"
Ultra Runner Charlie Engle ran non-stop 4,500 miles across the Sahara running two marathons a day for 111 days in 2007.
At 59, Go Condition Prime keeps him going today.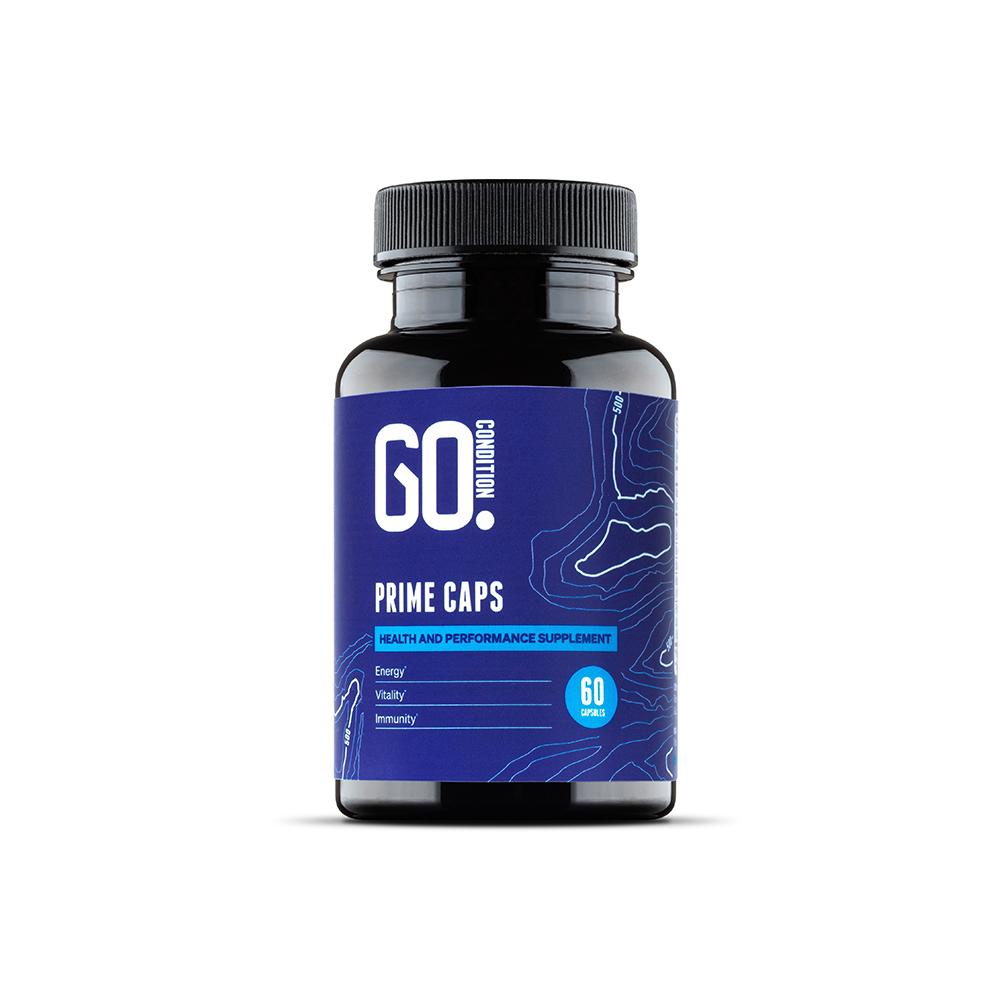 RECLAIM YOUR PRIME STARTING TODAY.

with $20 off your first month
$59.95
$39.95
No Code Required
Go Condition PRIME uses all-natural ingredients to help your body and mind be their best when you need them.
It is a unique pairing of three different types of concentrated plant derived flavonoids, made more bio-available and active by a combination of natural caffeine, an important Omega-3 fatty acid and vitamin C.
USA Made Go Condition PRIME, has been shown to help support fast and effective inflammatory response, which is a key to great immunity and recovery from any arduous activity such as hiking, biking, gardening and  sports.
FREE SHIPPING & 100% Money Back Guarantee
Order right now with confidence!
Try it out for

30 days

and if it doesn't work for you, you'll get your money back! There's absolutely no-risk in giving it a try. No questions asked, you can get your money back!
My Story...
Hi I'm Andy Heddle, co-founder of Go Condition. I'm 53 years old and still extremely active.
I take Prime twice a day to prevent inflammation before it happens so I can feel refreshed and recovered more often, so I can take on more of life every day.
But you'd expect me to say that.
The testimonials below are real, and I hope they'll resonate with you. However, the proof is in your own experience.
We've put together a great 50% off deal so you can put Prime to the test for yourself.
Your Prime will ship fast and free and comes with a full money back guarantee.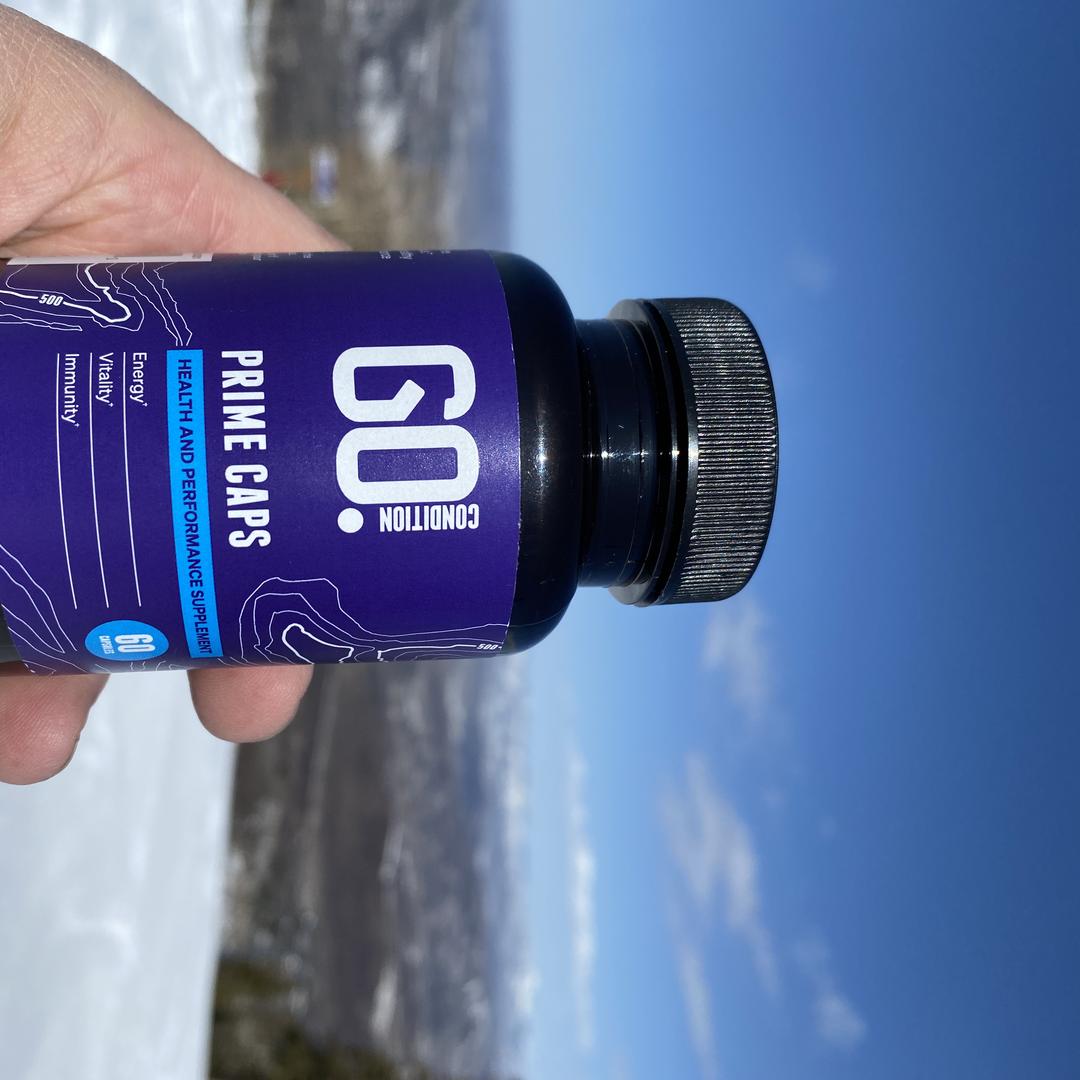 Happily Surprised
★ ★ ★ ★ ★
From day one I experienced such a boost in energy, focus, and productivity, both in my workouts and also at work. Usually I hit a point in my afternoons where my energy sort of bottoms out, and I struggle to push through.
This completely eliminates that low in my day. I'm able to keep up with my students all afternoon and still have pep in my step when I head home for the day.
After 8 years of teaching I can honestly say that's a first. I'm excited to see how much more I can accomplish in each day. I've already recommended this product to all my friends.
Get some!
Michael
★ ★ ★ ★ ★
Makes me feel like I have a younger body
"I notice that I'm not feeling like I need a midday nap anymore and some chronic shoulder pain has almost cleared up completely. I also feel like I'm able to do strenuous activities for longer with less fatigue and better recovery. I wouldn't say it's drastic but it definitely makes me feel like I've got a younger body. "
- Matt
★ ★ ★ ★ ★
Literally gives me energy all day!
"I started taking the Go performance pill about a month ago. I was a little hesitant because I'm diabetic and didn't want any jitters. It's not a burst of energy that i was afraid of. It literally gives you energy all throughout the day . I don't feel any negative side affects. My experience taking this has been Very positive and would recommend to others. Thanks Tali !!"
- Michael G.
★ ★ ★ ★ ★
Incredible formula and effects. 
I Can't overstate the effectiveness of this product. It's all but replaced my need for stimulants with ADHD. Incredible overall formula here.
You'll feel like you won't even need a coffee in the morning."
- Jonathan E.
★ ★ ★ ★ ★
This stuff really works!!
I am just about to complete my first month of Go Prime and this stuff is amazing! I use various superfood powders daily for over 3 years now for protein and nutrition but recently got a new job that's very physically demanding so I needed something that will give me more energy and strength.
I came across these gems on social media and after reading "the science" and also being knowledgeable myself on supplements i decided to try. After my first week I was completely sold, the ingredient list is legit, quality and freshness is amazing, easy to swallow. I have more energy to last the whole day, I'm more productive at work and home, and one thing I did notice as well is I am building more muscle and toning up! Highly recommended! Thanks Go
- OJ.O
★ ★ ★ ★ ★
So Glad I'm taking this
"At first I had doubts that this product would work effectively, as many similar products on the market promise to do but fail to deliver. But after less than half an hour, I noticed that my energy had increased to at least two-fold. I didn't need a second cup of coffee. Go Condition did all the work. So glad I'm taking it! 10/10 would tell a friend."
- Ruth H.
★ ★ ★ ★ ★
Give this a GO

Question 1 - how did I not know about this product sooner?
Question 2 - how can I get my hands on more?!
I've always struggled with getting going in the morning for work outs (and let's not even discuss night gym sessions), & Go Condition is a game changer for that. I take the recommended dosage and within 30 minutes or so, I can't get to the gym quick enough!
I typically do kickboxing, though I do go to a regular gym a few times and week, & honestly it's been a terrific benefit for both. I have so much energy and there's no "come down" after, which is my favorite benefit of this product.
For anyone who is into cardio or weight lifting, big or small, I believe you can't go wrong here. I'm super pumped I was able to give this a try & will definitely be ordering more well in advance before my next bottle runs out (just so I don't have to go back to dragging my feet in the AM)!
The packaging is super cute with colors that compliment & ease of use is a breeze. There really isn't a downside.
Amanda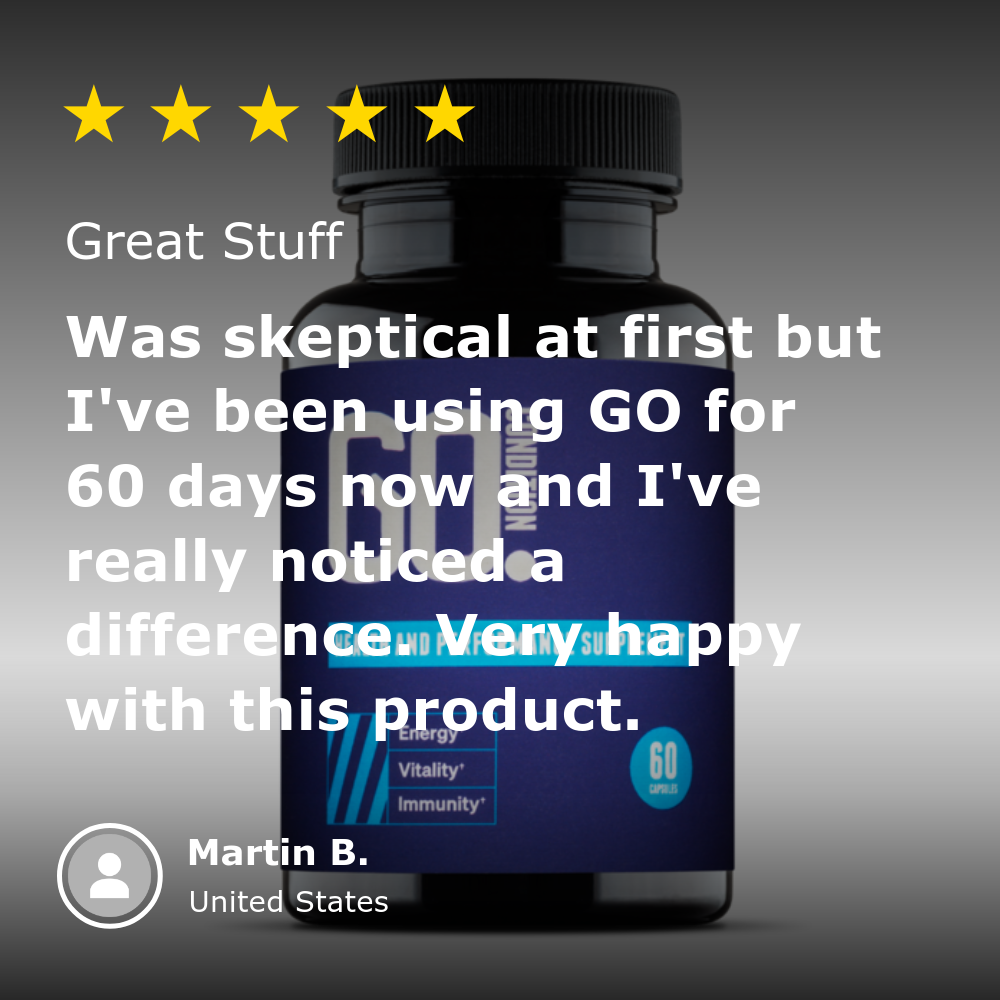 So what exactly is a flavonoid?
On our website we have links to a lot of scientific journal articles about both PRIME and the ingredients in PRIME.
I will answer the question, but I am going to do it in layman's terms because that's how I think about it.
Flavonoids are healthful chemicals found in the skins of fruits and vegetables.
In fact, many of the fruits and vegetables that nutritionists deem "superfoods" have received that designation, in part, because they are rich in flavonoids. Now if you eat a diet that is full of healthy fruits and vegetables, PRIME likely won't do much for you because you will already be getting the flavonoids you need.
But let's be honest, most of us are not getting anywhere near the amount of fruits and vegetables we need. The research backs this up. In fact, when it comes to flavonoids
research shows that most of us are only getting about 10% of what we need

.




And that is a big problem for our long-term health and our more immediate aches and pains.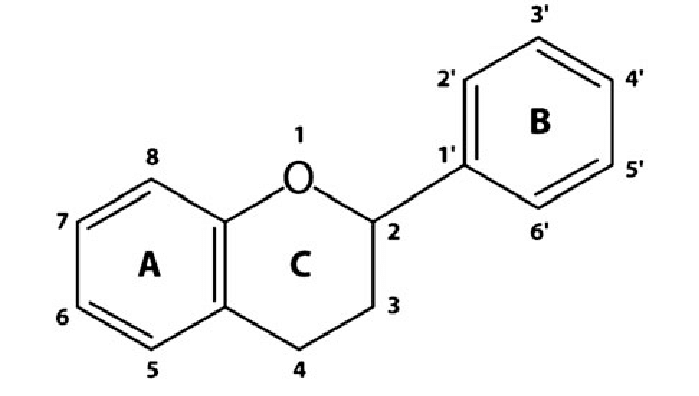 How do Flavonoids work?...let's talk Guts
Again, without getting too deep into the science, when we consume flavonoids they pass through the stomach and are digested in the gut. You've likely heard a lot about healthy gut bacteria—well flavonoids are food for that healthy bacteria.
This is one of the reasons PRIME needs to be taken every day—for it to be digested properly you need a healthy gut and PRIME will help your gut stay healthy.
The gut bacteria break the flavonoids down where they are then passed into the hepatic portal vein to the liver and then transported via the blood to the cells throughout your body.

When the body detects the flavonoids in the blood stream, a process known as hormesis is triggered.

Hormesis is a favorable biological response to low exposures to stressors in the body. Think of it this way, when we work our muscles and put them under stress, our body reacts and rebuilds making them stronger. Flavonoids are like burpees for your cells.
When flavonoids are detected in low doses, our body responds by turning on systems to help fight oxidation and inflammation—and this helps decrease the aches and pains we feel.

So in a way, the flavonoids function almost like a vaccine would. Our body sees a stressor and "turns on" to protect against it. And this "turning on" wakes the body up so that it naturally and proactively fights against a host of potential issues in the body.

In my dad's case, instead of the body needing "wake up" and recover from a day of breaking concrete, it was already recovering because it was already "awake." That's the impact flavonoids have on physical activity.
This effect has been well researched and studied.
Many of the cited benefits of Flavonoids on our health, from research and journals...
What makes PRIME unique?
If you are already eating a diet full of whole fruits and vegetable, you might not need PRIME.
But if you are, you are the exception.
And this is where PRIME can help. Flavonoids are really hard for the body to digest in concentrated form. In fact, in concentrate form most flavonoids just pass through the digestive system.
But that is where the patented flavonoid formula in PRIME is unique. PRIME has been clinically studied and optimized to maximize absorption of the flavonoids into the blood stream where they can benefit your cells.
The flavonoid compound comes from the Wild Bilberry, Green Tea, and Quercetin and the Vitamin C, Fish Oil, and Natural Caffeine function to help the flavonoid be metabolized and passed into the blood stream.
PRIME is a powerful combination.
In fact, the recommended daily dosage of PRIME gives you the same number of flavonoids as you would get in one cup of ☕️ + one 🍎 + one 🍊 + 100g of 🍇 + 100g of 🥦.
FREE SHIPPING & 100% Money Back Guarantee
Order right now with confidence! Try it out for

6

0 days
and if it doesn't work for you, you'll get your money back! There's absolutely no-risk in giving it a try. No questions asked, you can get your money back!
*These statements have not been evaluated by the FDA.
This product is not intended to diagnose, treat, cure, or prevent any disease.*

FREE SHIPPING & 100% Money Back Guarantee
Order right now with confidence!
Try it out for

30 days

and if it doesn't work for you, you'll get your money back! There's absolutely no-risk in giving it a try. No questions asked, you can get your money back!
The benefits of flavonoids are well reported:
Is PRIME right for you?
We would always recommend that you discuss these decisions with your health care provider, and it is important to know that PRIME is not intended to treat, cure or prevent any diseases.
Likewise, PRIME won't overcome injuries like torn muscles, ligaments or tendons. But if you feel aches and pains after strenuous physical activity and those pains are slowing you down from the activities you used to love or the work you need to do, and you want an all-natural supplement that will work with your body, PRIME just may be the answer you are looking for.
And at $39.95, for a month's supply it costs just a little over a dollar per day—less than a soda or a cup of coffee. And if you use the no obligation subscription option, it costs even less.
The good news is you will know if PRIME is working for you in just a few weeks. Our recommendation is that you take PRIME for two to three weeks and then go do something physically challenging—something you would expect to make you sore the next day.
And then see what happens. If you are like me or like my dad, or like countless others, PRIME will help you get back to the life and activities you love. 
A month of PRIME costs $39.95 but with this offer you can try it for 50% off, give it three weeks to see if PRIME gets your prime back...and if you still feel old let us know and we'll give you your money back, no questions asked.
YOU ONLY HAVE ACHES AND PAINS TO LOSE
60 Day, No Questions Asked Money Back Guarantee
Use left/right arrows to navigate the slideshow or swipe left/right if using a mobile device